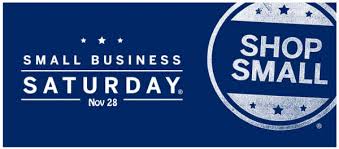 Small Business Saturday, Cape May Style
In celebration of small businesses everywhere, on Saturday, November 28 we encourage you to visit shops in Cape May, on the Washington Street Mall, and in nearby West Cape May. These shops are part of what give this area its special charm. You can plan your next shopping trip and even order online or over the phone.
If you have the chance, come visit Cape May this holiday season and experience a Victorian Christmas (more on that in another blog).
Unique Tastes of Cape May Available Year-round
If you are a long-time friend of Cape May, you may not be aware of some of the newer businesses in the area and what they offer.
Here we've focused on unique tastes that you can bring home to experience year-round or order as a gift for friends:


Cape May Honey & Candles
Cape May Peanut Butter
Cape May Olive Oil
Cape May Wineries & Brewery
Seaside Cheese
Beach Plum Jams
Cape May Sea Salt
Cape May Fudge Kitchen & Candy
Fralinger's Salt Water Taffy
Cape May Coffee Roasters